Read Time:
1 Minute, 56 Second
(Bloomberg by Edward Ombok)
Kenyan stocks are extending a selloff that's taken the country's benchmark index to the steepest losses in the world.
The NSE's all-share index posted the fourth consecutive quarter of decline in September, the longest stretch since 2017. KCB Group Plc, Kenya's biggest bank by assets, capped the biggest losses, losing almost 30% during the quarter.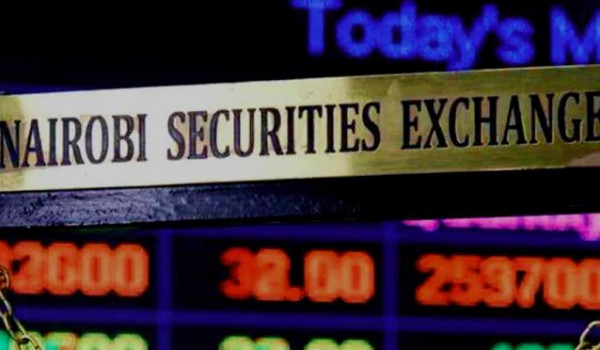 Kenya's crippling dollar shortage is driving away investors, turning a once-booming stock market into the worst in the world https://t.co/Ae14nxDV5p

— Bloomberg (@business) June 13, 2023
Bad loans at the bank have hurt investor confidence. Kenya's debt burden has also become a focal point for investors as the country faces skyrocketing energy and food import bills, as well as low foreign exchange reserves.
Read: Fuliza Ya Biashara; Safaricom Launches A New Product
So far this year, Kenya's stock benchmark has lost a quarter of its value, marking the worst performance among country indexes tracked by Bloomberg.
"We expect the equities market to take a hit, especially given the rising interest rates environment that we're in, said Wesley Manambo, a senior associate for research at Nairobi-based Standard Investment Bank Ltd. "We just expect to see net outflows."
About Bloomberg
Bloomberg L.P. is a privately held financial, software, data, and media company headquartered in Midtown Manhattan, New York City.
It provides financial software tools and enterprise applications such as analytics and equity trading platforms, data services, and news to financial companies and organizations through the company's Terminal (via its Professional Service), its core revenue-generating product.
The company unleashes the power of information and technology to bring clarity to a complex world.
Global customers rely on this to deliver accurate, real-time business and market-moving information that helps them make critical financial decisions.
Divisions include Bloomberg; Professional, News, Radio, and Businessweek. Founder Michael Bloomberg, former mayor of New York City, returned to lead the company in January 2015. The company is headquartered in New York City and employs more than 19,000 people around the world.
©2023 Bloomberg L.P.