Read Time:
4 Minute, 21 Second
What is the story behind the Nobel Peace Prize?
Alfred Nobel was very interested in cultural and peace-related issues, and the prizes he established reflect this:. "…to those who, during the preceding year, shall have conferred the greatest benefit on mankind."
Norwegian Nobel Committee
Alfred Nobel's will declared that the Nobel Peace Prize was to be awarded by a committee of five persons selected by the Norwegian Storting (parliament). The Storting accepted the assignment in April 1897, and the Nobel Committee of the Norwegian Storting was set up in August of the same year. Read more about the Norwegian Nobel Committee (as it is now known)
Also Read: What you need to know about the 2023 Nobel Prize
Why the Nobel Peace Prize is Awarded in Norway, and Others in Sweden
For reasons that are not entirely clear, Nobel decided that the Peace Prize should be awarded in Norway and the other prizes in Sweden. Nobel historians suspect Sweden's history of militarism may have been a factor.
During Nobel's lifetime, Sweden and Norway were in a union, which the Norwegians reluctantly joined after the Swedes invaded their country in 1814. It's possible that Nobel thought Norway would be a more suitable location for a prize meant to encourage "fellowship among nations."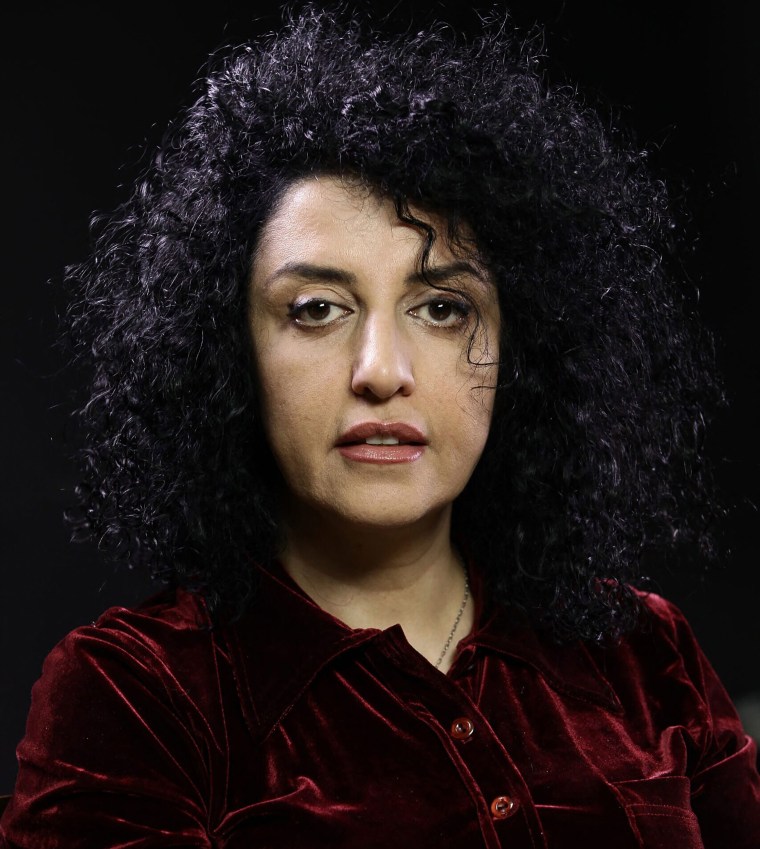 To this day, the Nobel Peace Prize is a completely Norwegian affair, with the winners selected and announced by a Norwegian committee. The Peace Prize even has its own ceremony in the Norwegian capital of Oslo on Dec. 10 — the anniversary of Nobel's death — while the other prizes are presented in Stockholm.
Who is Narges Mohammadi; the 2023 Nobel Peace Prize Winner
Who is Narges Mohammadi?; Narges Mohammadi is an Iranian women's rights advocate serving 12 years in jail and the winner of the 2023 Nobel Peace Prize.
Why is Narges Mohammadi in prison?
Activism History
Mohammadi began her activism career 32 years ago as a student.
Mohammadi, 51, is now the deputy head of the Defenders of Human Rights Center, a non-governmental organization led by Shirin Ebadi, the 2003 Nobel Peace Prize laureate.
"My goal back then was to fight religious tyranny, which along with tradition and social customs has led to the deep repression of women in Iran", she wrote in an op-ed in the New York Times on Sept. 16, during the first anniversary of the death in custody of 22-year-old Mahsa Amini that galvanized protests last year.
Jail Terms
Mohammadi is serving multiple sentences in Tehran's Evin Prison amounting to about 12 years imprisonment, according to the Front Line Defenders rights organization, one of the many periods she has been detained behind bars.
Charges include spreading propaganda against the state.
She has been in Evin prison three times since 2012, she wrote in the New York Times op-ed last month.
Prominence
Mohammadi is a high-profile rights activist whose detention has been a focal point for Iranians who want to see human rights improve in their country.
Rights to Associate with Her Family
Mohammadi has been unable to see her children for seven years and her husband for 15 because of her incarceration, husband Taghi Rahmani said.
Previous Arrests
According to the Nobel Peace Prize website, Narges Mohammadi has been arrested by Iranian authorities 13 times and sentenced to a total of 31 years in prison and 154 lashes.
This decision to award Mohammadi is likely to anger Tehran's theocratic government.
International Tributes
The Nobel Committee's honoring of Narges Mohammadi also came just over a year after the death of 22-year-old Mahsa Amini in the custody of Iranian morality police for allegedly flouting the Islamic Republic's dress code for women.
Read: Narges Mohammadi: Iran's defiant voice even behind bars
That provoked months of nationwide protests that posed the biggest challenge to Shi'ite clerical rule in years, and was met with a deadly security crackdown costing several hundred lives.
Among a stream of tributes from major global bodies, U.N. Secretary-General Antonio Guterres said the Nobel award was "a tribute to all those women who are fighting for their rights at the risk of their freedom, their health, and even their lives" .
Dan Smith, head of the Stockholm International Peace Research Institute think tank, said that while the prize could help ease pressure on Iranian dissidents, it would be unlikely to bring about Mohammadi's release.
Her prize, worth 11 million Swedish crowns, or around $1 million, will be presented in Oslo on Dec. 10, the anniversary of the death of Swedish industrialist Alfred Nobel, who founded the awards in his 1895 will.
Past winners include Martin Luther King, Barack Obama, and Nelson Mandela.