Read Time:
4 Minute, 48 Second
June 10, 2012; Following the devastating helicopter crash in Ngong that killed then-Internal Security Minister George Saitoti and his assistant Orwa Ojode, Kenya was plunged into mourning.
On the chilly Sunday morning of June 10, 2012, they perished alongside two pilots and two bodyguards while traveling to a Harambee 9fundraising) in Ndhiwa, Homa Bay County.
Nancy Gituanja and Captain Luke Oyugi were in charge of the controls. The police bodyguards were Sergeant Thomas Murimi and Inspector Joshua Tonkei. They were flying aboard a police aircraft made by Eurocopter, the AS-350.
Investigations later indicated the disaster occurred immediately after 9 am, ten minutes after taking off from Wilson Airport, and was located deep inside Kibiko forest.
Commission of Inquiry into the Death of George Saitoti
On contact, the helicopter crashed down. What truly transpired in those ten minutes is still a mystery to date with more questions than answers. A commission of inquiry chaired by Justice Kalpana Rawal was established to investigate the accident.
Six minutes after departure, the investigation team was informed that the helicopter was on a normal course, but Wilson Airport's control tower had lost contact with the two pilots entirely. Additionally, the crew heard that the pilot did not make any movements for three minutes prior to the helicopter going down.
The commission offered many explanations for the victims' causes of death when it delivered its report in October 2012.
Read: Kenyan minister George Saitoti killed in helicopter crash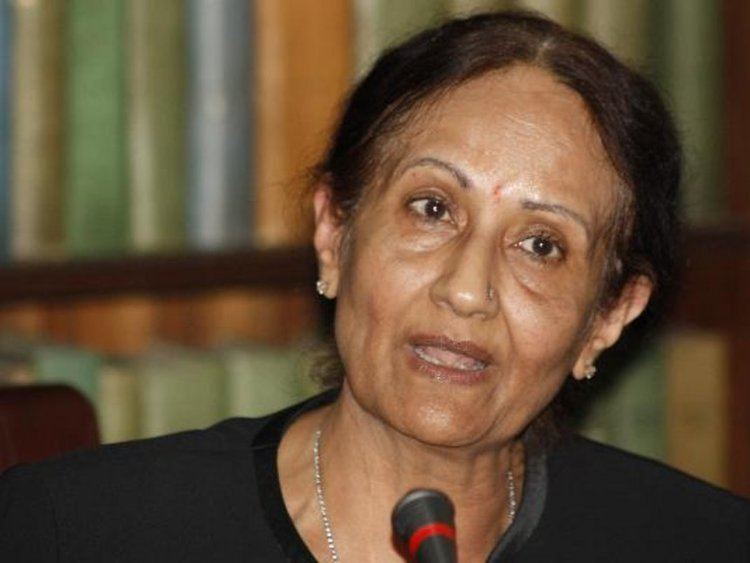 One of them was a pilot mistake. According to the panel, Oyugi and Gitwanja lacked the necessary flying expertise for inclement weather.
"There come a time when the country is bigger than an individual'- Prof George Saitoti
According to the investigation, the helicopter's battery was not kept up and may have started the fire if it had been overcharged.
But what was even more terrifying was the commission's admission that Saitoti might have been severely poisoned.
Saitoti's body had considerable amounts of carbon monoxide poisoning, government forensic pathologists Dorothy Njeru and Amritpal Kalsi testified to the investigation.
The doctors who handled the autopsy spoke of the presence of a cherry-pink appearance on the bodies.
"Examination of all the bodies indicated a cherry-pink discolouration of body tissues, which is consistent with carbon monoxide poisoning. The normal colour usually takes a darker shade," Njeru told the commission.
Njeru added that the presence of cherry pink in all significant internal organs indicated serious gas poisoning.
Further questioning by attorney Fred Ngatia (representing the Saitoti family) forced Njeru to admit that at least 30% of the blood and tissues in the samples taken were poisoned. Such poisoning, she claimed, would typically make a sufferer sleepy, exhausted, and disoriented.
The forensic professionals discredited a prior postmortem report written by Dr. Johansen Oduor, who was then a Government pathologist, and which omitted any reference to the victims' carbon monoxide poisoning.
It was mentioned that the death might have been brought on by serious tissue damage.
According to a report by Assistant Government Chemist Joyce Wairimu Njoya, examinations on samples from Saitoti and Gituanja produced negative results, but tests on Oyugi revealed that there was 68.6% carbon monoxide poisoning. This report was given before the commission at the beginning of October 2012.
Lawyers questioned Oyugi's ability to display such severe gas sickness when Gituanja, sat on his right, showed no signs of such illness.
The investigation team also learned that soot traces had been discovered in the dead people's tracheas and respiratory systems.
This could be explained by the possibility that some of the helicopter's components caught fire while it was still in the air.
Investigations would eventually reveal that the helicopter's servicing 200 hours after it was flown from Johannesburg, South Africa, was subpar, lending support to the aforementioned scenario.
It was also revealed that Oyugi and Gituanja were not initially intended to pilot the aircraft.
However, everyone other than Saitoti himself may have been shocked by his passing. Days before his death, the former vice president informed Parliament of a poisoning attempt.
Saitoti had also refused to sleep in his accommodation while attending an MPs' party in Mombasa just two days before his passing, Saitoti booked a separate hotel.
In an investigative piece by the then KTN journalist John Allan Namu dubbed 'Death in Ten Minutes', it emerged that Saitoti left his room 213 to his bodyguard and booked into a different hotel.
Saitoti's reasons for never sleeping in the chamber may never be known, but the action gave the impression that he was a man who lived on the edge and was constantly on guard.
Read: KQ FLIGHT 507; From Amazing Moments To Sad Memories
He was supposed to table a report on the nation's illegal drug trafficking organization to the National Assembly. With his death, We may never know the names Saitoti intended to reveal to the Kenyans.
In addition,  he planned to run for president in the general election on March 8, 2013. What if Saitoti had lived? Would he have become Head of state at one point? We may never have answers to such questions.